Iceland to Miami City Break
We are pleased to introduce an exciting and daring combination that will take you From Iceland to Miami.
It's become a cliché to describe Iceland as the land of ice and fire but there is no doubt that it is a land of extremes. We have contrasted the extremes of Iceland with the exciting City of Miami.
If you're interested in exploring the geography of Iceland or the thrill of whale watching, you'll be based in Reykjavik, Iceland's capital city, which will ensure that you are ideally placed to experience the culture and a host of available tours.
For your stay in Miami, you will have a choice of hotels where you can choose to be located in the midst of the nightlife in South Beach or the more cosmopolitan Downtown area. Whichever location you choose, why not enjoy an adventurous Airboat tour of the Everglades and its famous inhabitants – the alligators.
Iceland
Iceland is defined by its dramatic landscape of volcanoes, geysers, hot springs and lava fields. Not to mention the creativity and culture of the Icelandic people. Iceland will surprise you with how much there is to see and do - Iceland is not a destination, it's an adventure.
You'll not be short of things to do in Iceland from Whale Watching to fabulous tours of the countryside. Many visitors to Iceland say that a visit to the Blue Lagoon is a must. This is a geothermal spa which offers the most relaxing natural bathing experience you've never had and is a most tempting attraction, located only 40 minutes away from Reykjavík. The water from the underground hot springs reaches 37–39 °C and is beneficial for health and skin.
One of the highlights of Iceland's spectacular geography is the Golden Circle. We can arrange a full day tour where you will visit Thingvellir National Park, a remarkable historical and geological site, which is located by Lake Thingvallavatn, the largest lake in Iceland. The beautiful canyon running through the park is actually the meeting point of two of the earth's tectonic plates. Furthermore, it is in this area the oldest form of parliament had met since 930.
Gullfoss waterfall is where you will see thousands of tons of icy water thunder majestically down in double falls into a deep canyon.
The Geysir geothermal area is where bubbling hot springs and geysers are abundant. Here you'll also find Strokkur, the most active geyser in the area, spouting up to 25-30 meters into the sky.
Reykjavik, the capital of Iceland, is cool, quirky, and cutting-edge. Reykjavik will captivate you with an enticing combination of jaw-dropping nature just outside its doorstep and cosmopolitan delights. With a population of only 200,000, our northerly capital has an intimate atmosphere that is big on energy with a unique selection of chic hotels, sumptuous spas, award winning restaurants and a fabulous range of activities. Reykjavik runs on geothermal power and is home to the National and Saga museums, tracing Iceland's Viking history.
Miami
Downtown Miami's gleaming skyscrapers, swaying palms and captivating views of cruise ships lined up along Biscayne Bay say "it's So Miami" line nothing else. The vivid green expanse of Bayfront Park is a natural gathering place. Other green spaces include Lummus Park, Miami Circle Park and Simpson Park, an urban forest just steps from the skyscrapers of Brickell Avenue.
Ride the free elevated Metromover through downtown and stop off at bayside Marketplace for lunch and shopping. Make time to visit History Miami and Museum Park – the stunning new waterfront complex housing the Patricia and Phillip Frost Museum of Science and the Pérez Art Museum.
Dining & Nightlife
Downtown dining offers and interesting mix of casual eateries, after-hours gathering spots and elegant restaurants. Along the Miami River, you'll find laid-back seafood joints with a funky, riverfront atmosphere, while Downtown offers a range of international restaurants and cosy wine bars within easy walking distance. Latin American and Caribbean spices and flavours are found on many menus and a strong cup of Cuban coffee is the best way to finish any Miami meal. Nightclubs and lounges offer live music and glittering skyline views.
Getting Around
In a global city like Miami, public transportation keeps things moving, Miami's popular Metrorail service offers 22 miles of elevated rapid transit connecting downtown to nearby suburbs. Metrorail connects to the free Metromover, which stops regularly at 20 downtown stations. The Metrorail Orange Line connects travellers from Miami International Airport to Downtown.
Downtown rubs shoulders with several urban hubs including South Beach, Coconut Grove, Key Biscayne and Coral Gables. Each of these destinations has its own distinctive architecture and ambience. Downtown also offers easy access to historic Miami neighbourhoods like Little Havana, Little Haiti and Overtown. Along Little Havana's main street you'll find Cuban Cafés, hand-rolled cigars and local colour and Domino Park.
Beaches
SOUTH BEACH — It's most definitely the place to see and be seen. Miami Beach's South Beach area — or SoBe — offers a cool vibe all its own. It's always chic and uniquely sophisticated, a place as photogenic as the celebrities, models and fashionistas who flock here throughout the year. While the feel is definitely and thoroughly cosmopolitan, there's a hint of the glitz and glamour of a bygone era everywhere you go here in the Art Deco District.
NORTHERN BEACHES — Just up the road, within easy reach of SoBe but far enough away for a whole new scene, are the Northern Beaches. Decidedly more tranquil, Miami Beach's northern end and the adjacent beachside towns provide a cosy village escape with a tropical twist. Here you'll find casually sophisticated eateries and boutiques offering delicious bites and vintage finds. The perfectly manicured streets are lined by historic Miami Modern (MiMo) icons, making for postcard-perfect vistas.
Extend Your Holiday with Car Hire?
Why not rent a car for a day or so (or even for your entire trip) to give you that little bit more freedom when travelling about. If you feel like exploring a little further outside of Miami, it is possible to reach the Florida Keys in a 2 hour drive. Let us know in the comments section of the online enquiry form if you are interested in extending your holiday and travelling along the keys with their fabulous views and beaches. Maybe even drive down as far as Key West?
About 4* Saga Hotel in Iceland
The Radisson Blu Saga Hotel, Reykjavik welcomes guests to the beauty of Iceland. An architectural landmark, the hotel sits in a peaceful neighborhood just 10 minutes from the lively city center. Explore the city's museums, galleries and nightlife as well as the surrounding natural wonders. Comfortable amenities and beautiful views of the city, ocean, glaciers and mountains grace the 236 rooms and suites of this Reykjavik hotel. Guests can take advantage of buffet and gourmet on-site dining as well as on-site banking, shopping, hair care and excursion assistance. Guests also receive complimentary access to the spa and gym at the on-site spa and health center. The hotel's event space features 8 meeting rooms, many with plasma screens and videoconferencing, for polished conferences and personal events. For over 50 years, the Radisson Blu Saga Hotel, Reykjavik has provided memorable visits and events with impeccable service.
Location
Reykjavik, the world's most northern capital city, provides a dazzling blend of compact cosmopolitan charm, contemporary design, natural splendor and boisterous nightlife. Situated near the city center, our hotel in Reykjavik places guests near this thriving city's museums, restaurants and shops. The hotel sits adjacent to the National Museum and the state-of-the-art University Cinema, and other cultural attractions, like the Nordic House cultural center, are just a short walk away. Reykjavik's gorgeous countryside draws many visitors with its spectacular geysers, waterfalls and nearby national park, Thingvellir.
The Radisson Blu provides ample on-site car parking for those driving to the hotel. Buses run directly from Keflavik International Airport, 45 minutes away, and a city bus stop is located right outside the hotel. Domestic flights depart from Reykjavik Airport, just 5 minutes from the hotel. In summer, bicycles are available for rent.
Accommodation
This Iceland accommodation offers a range of lodgings, including kid-friendly and accessible rooms (upon request). All of our 236 rooms and suites feature modern amenities like Free high-speed, wireless Internet, coffee and tea provisions, and complimentary bath products. All guests also enjoy complimentary access to the spa and health centre. Enjoy a view of the vibrant city centre, the stately campus of the University of Iceland or the beautiful seashore.
Standard Room
Approximate room size: 23 m2 | Maximum number of guests: 2 adults The Standard Rooms at this Reykjavik accommodation feature either a Maritime or Scandinavian design. Amenities include an in-room safe and a hair dryer as well as access to the hotel's wellness centre.
Superior Room
Approximate room size: 27 m2 | Maximum number of guests: 2 adults The Superior Rooms are equipped with a king-size bed and allow our guests to wake up to stunning views of Reykjavik each morning. With additional space and extra features, the Superior Rooms offer guests a relaxing stay. Put on a comfy bathrobe and slippers and unwind with a cup of fresh Nespresso® coffee.
Restaurants
The hotel offers 3 venues for delicious on-site dining. Regarded as one of the city's best buffets, our Super Breakfast Buffet is served each morning. Guests can enjoy a delicious buffet for other meals at the cozy Restaurant Skrudur. The recently remodeled Grillið still retains the best panoramas of Reykjavik. The restaurant's award-winning chefs craft unforgettable gourmet dinners with fresh, local ingredients. Representing Iceland, Head Chef Sigurður Helgason ranked 8th in the prestigious Bocuse d´Or competition in Lyon in 2015.
About 4* Langford Hotel in Miami
The Langford Hotel breathes new life into what was once the Miami National Bank, an iconic building with a majestic Beaux-Arts façade that recalls the elegance, energy and ambition of Miami's 1920s era visionaries. Built in 1925, this landmark now listed on the National Register of Historic Places becomes the first truly historic hotel in Downtown Miami. Pass through its stately arched front doors and we bet you won't be able to resist the temptation to start exploring the original architectural features, lovingly preserved, that are hidden in every corner. Every detail has been chosen to appeal to the senses and to create an elegant Downtown hideaway that will resonate with Miami's next generation of visionaries.
Location
Located on SE 1st Street in Downtown Miami, The Langford is just minutes away from Coconut Grove, Key Biscayne, the Brickell Financial District, the Miami Design District and Midtown's Wynwood and Edgewater neighborhoods. Guests are within easy walking distance of the American Airlines Arena, Bayside Marketplace and the Miami Metromover Station.
Accommodation
Balancing comfort with an array of high-tech amenities, The Langford Hotel's 126 guest rooms and suites exude modern residential style. Featuring king- and queen-bedded accommodations, all with spacious work areas and luxurious tile bathrooms, our accommodations are designed with the modern, discerning explorer in mind. From the neutral color palette that creates a backdrop for our stunning Beaux-Arts beauty to the sense of history that permeates every inch, The Langford promises a restful, relaxing stay in one of the world's most exciting cities.
Dining
PB Station brings the very best of craft American cuisine to the dinner tables of Downtown Miami, reflecting the wonderful influence of the cultural diversity across the America's.Chef José Mendin has constructed a dynamic setting with an original and adaptable menu that complements the high-class appetite of the busy businessman and is a place where a night of gourmet indulgence is had.
An original Pubbelly Boys Group concept, the restaurant takes diners on an expedition from the moment they step foot onto the platform of PB Station. The striking traditional train station setting is the backdrop to a restaurant that has a menu bursting with immense flavors. Whether it's their very first stop, or their final destination, guests have the pleasure of travelling through the diverse and delicious gastronomic stops from a Chef José Mendin crafted and American inspired menu.


Alternative Hotel Options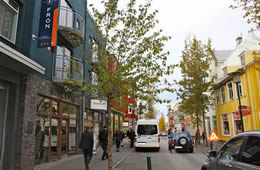 3* Fron Hotel
Max Guests:

3 persons
Hotel Frón is a modern and friendly hotel situated in the heart of Reykjavik on the main shopping street, Laugavegur. The hotel is simple in design yet elegant and structured to suit all our guests' individual needs.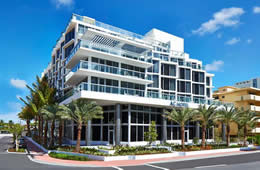 AC Hotel Miami Beach
Max Guests:

3 persons
The new AC Hotel Miami Beach, effortlessly blending contemporary style and cosmopolitan sophistication, is steps away from pristine beaches and minutes from Lincoln Road and South Beach's Ocean Drive. Enjoy complimentary high-speed Internet access offered throughout our Miami Beach hotel and relax in European-inspired accommodations boasting chic design and modern technologies.
Frquently Asked Questions
We know that you that your holiday is important to you and that you will have many questions about the destination, the accommodation, how the booking process works and what guarantees you have. We have tried to provide the answer to the most Frequently Ask Questions below. If you have a particular question that we have not thought of, please let us know - We're happy to help.
Things to Do
We are delighted to suggest a number of Tours and Excursions that might be of interest to you. If there is something you would particularly like to see or place you would like to visit which is not shown below, please let us know in the "Additional Comments" section on the Enquiry Form and we will be pleased to send you details.
Classic Golden Circle Tour - Iceland
Visit the best-known natural phenomena of Iceland! Go to the Nesjavellir power plant and Thingvellir, home of the oldest functioning parliament of the world. See the impressive Gullfoss waterfall and enjoy the hot springs of Geysir and Strokkur.
From/Per Person

£75
Visit the relaxing Blue Lagoon as best described as a geothermal beach. Enjoy your stay as you pamper yourself with the nature's wonder in Reykjavik
From/Per Person

£70